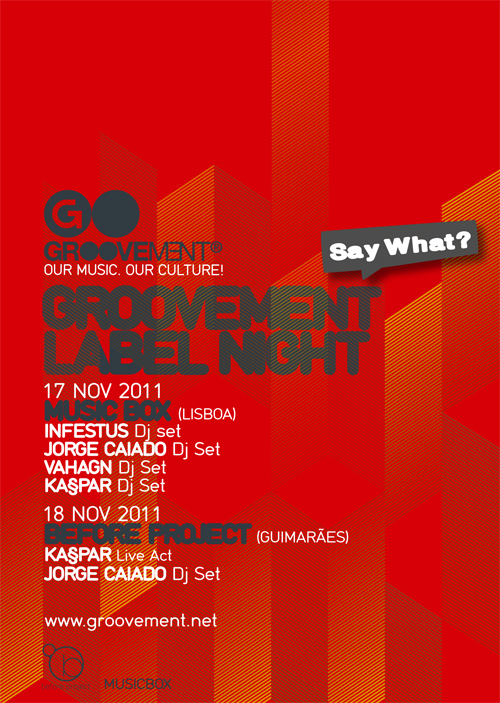 Facebook events:
Lisbon
Guimarães
Press release:
GROOVEMENT Label Night - Say What?

17 Nov MUSIC BOX (Lisboa)
- Infestus dj set
- Jorge Caiado dj set
- Vahagn dj set
- Ka§par dj set

18 Nov BEFORE PROJECT (Guimarães)
- Kaspar live act
- Jorge Caiado dj set

Additional info:
Release Party of the new [GR015] Ka§par - Ode to the ancients EP. Upfront copies available at special price.